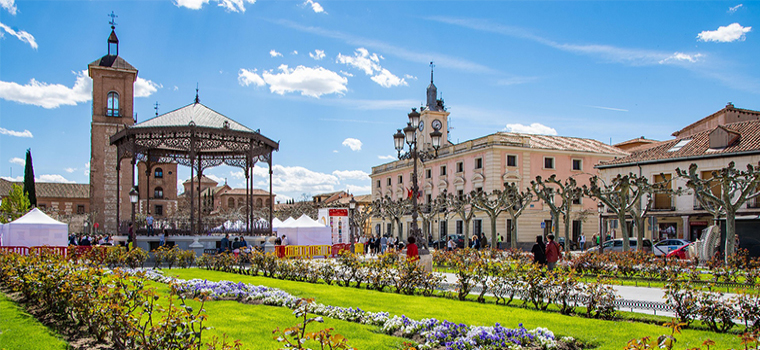 Discover Alcalá in February
World Heritage City, just 30 km from Madrid capital
Rafaelhoteles Forum Alcalá
Take advantage of this exclusive offer to tour the City of Three Cultures during the month of "Saint Blas" in which storks occupy more than 130 nests on rooftops and towers. Visit the Cervante´s House Museum, the Roman City of Complutum, the Magisterial Cathedral of the Holy Children, the University and many other Palaces and Major Colleges. Walk its main street, the longest in Spain supported and enjoy without haste an unforgettable getaway.
Offer applicable to Friday and Saturday nights in February according to availability.
Includes 50% discount on the price of the private parking of the Hotel and Late Check out until 2 pm according to availability.
TERMS: Non-refundable rate, does not allow modification or cancellation, Promotion not combinable with other possible offers in force