Celebrations
Weddings, communions, anniversaries, christenings
Function rooms of various sizes that are perfect for any type of celebration, wedding, christening, communion, etc. All the rooms are full of natural light that comes in through the enormous windows.
You can welcome your guests on one of the two terraces or have the full service there if you choose to have a cocktail party.
If you are celebrating your wedding, you can also celebrate a unique civil ceremony on one of the two terraces which will give your day and unforgettable and distinctive touch.
For more information: 931 847 900 | eventos.badalona@rafaelhoteles.com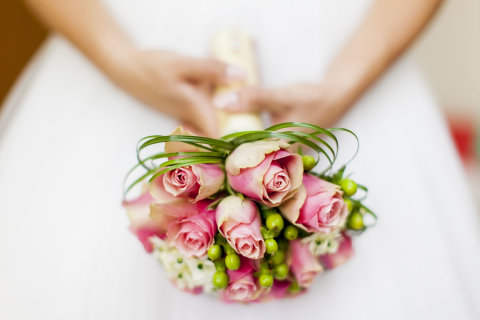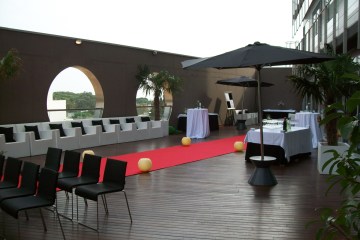 Exclusive wedding benefits
See conditions of application
Professional counsel
Tasting menu
Wedding night in a Suite with a bottle of cava and special treatments and late check out until 3pm
Special breakfast in room until 1pm
Parking spots
Wedding list and protocol printing
Floral decorations on table with own design
Figure in bridal cake
Ask for a quote
Titulo servicio en
Texto descriptivo en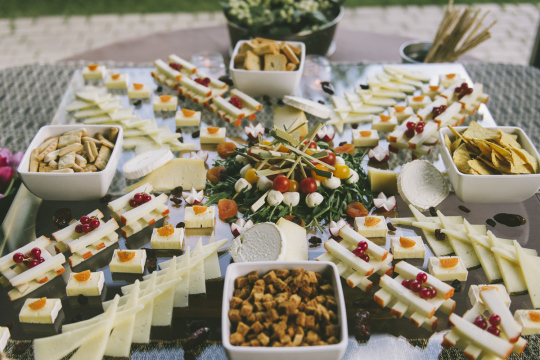 Tailored menus
We offer a menu starting at €75 per person which includes welcome aperitif, starter, main course, sorbet, dessert and wine. You can also customise your wedding with different themed buffets such as Japanese cooking, fideuás, cheeses or risottos. See conditions.
The buffets for single types of food are for banquets with a minimum of 40 diners.
And you, what are you celebrating?
Your dream wedding
A unique wedding in Rafaelhoteles Badalona
Ask for a quote